Tiling Services In London
Floor Installation - Professional Floor and Wall Tiling Services in London.
Fit and Renovate team of tradesmen and Tilers can help you with professional tiling services in London. Our tile fitters and installers are ready to take on all walls and floor tiling tasks at your home or workplace. We provide hassle-free service with fixed prices and workmanship guarantee
 Our experienced tilers will tile all types of walls and floor tiles including London kitchen floor tiling, bathroom tiling and decorative tiles. We offer fast and most reliable service for home improvement and refurbishments projects.
Professional Tiling Services In London:
We provide tiling services in all London areas including, North London Tilers, West London Tilers, North West London Tilers, South London Tilers and East London Tiles.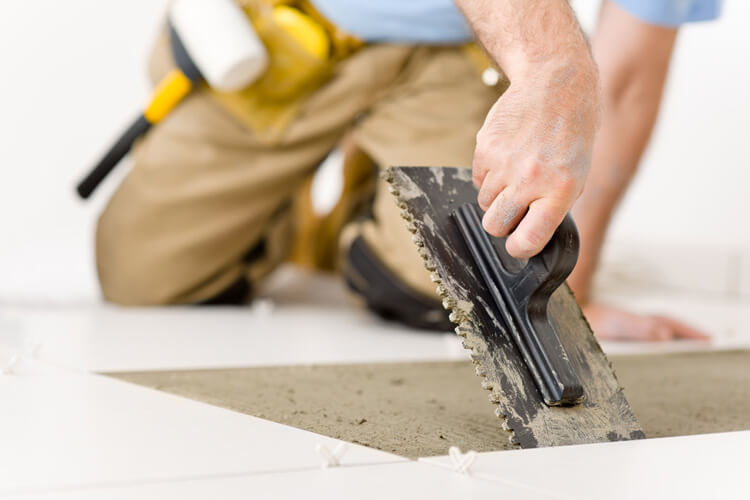 Bathroom and Kitchen Tiling
Whether it's for your kitchen, bathroom or any other place, our expert London tilers can lay any type of tiles. we expert on kitchen floor tiling and bathroom walls and floor tiling. Here are some of the most commonly used types of tiles that you can opt for:
Mosaic, Porcelain, Slate, Marble, Vinyl, Glass, Victorian, Ceramic, Natural stone.
Why Choose Fit and Renovate Professional Tiling Services:
Time-saving, efficient, and flexible service;
All necessary tools, equipment, and materials
All equipment and tools are brought by the specialists;
Affordable Fixed Prices and Work Guaranteed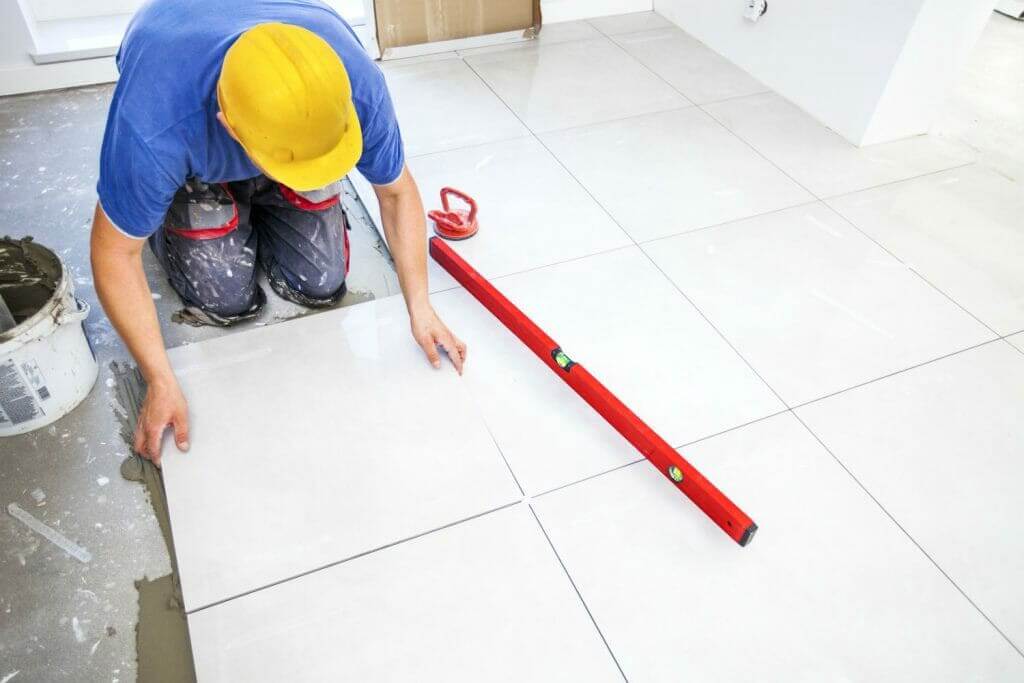 We can produce amazing results, whether you are tiling a new project or retiling :
Floor tiling and grouting
Wall tiling and grouting
Partial wall tiling/splashbacks and grouting
Exterior tiling and grouting
Re-tiling solutions /removal of old tiles and installing new/
Tile sealing and tile stripping & sealing
Regrouting and tile border installation
Yes, we are happy to provide free advice to help you choose the correct tiles for your bathroom or kitchen floors and walls.
Yes, this is a service we can do for you. Our tradesmen will do an on-site survey to come up with a personalised plan and bring you the results you expect.
Commercial Tiling
We provide completion of commercial tiling solutions is a tile contractor built on quality and structured wall and floor tiling projects. 
We offer a wide range of tiling solutions across all sectors and have completed many major commercial tiling projects in London from washrooms to grand hotel lobbies including:
Car showrooms and workshops 
Retail spaces
Office Spaces
Leisure Centers
Swimming pools
living spaces
supermarkets tile contractor tiling wall and floor tiling
Are You Looking For Professional Tiling Services In London?
We are here to help, contact our experienced London Tilers, We cover Central, South, North, Nort West and East London
Fit and Renovate London Tilers understand that when you are looking for domestic tiling services in London you are expecting a professional service and experienced tradesmen, we promise to exceed to your expectation in all your projects from tiling kitchen floors to full bathroom walls and floor tiling.
If you would like any more information about our tiling services, please do not hesitate to contact one of our helpful and friendly tilers. They are always on hand to answer any questions you may have and provide honest and impartial advice.
1) Contact us – Complete below form to book a property survey appointment. 
2) Survey & consultation – Your property will be visited by one of our team members to view the required work and discuss with you the available options for your project.
3) Quote – We will contact you with a final quote for your service within seven working days. It will include the costs of all necessary materials.