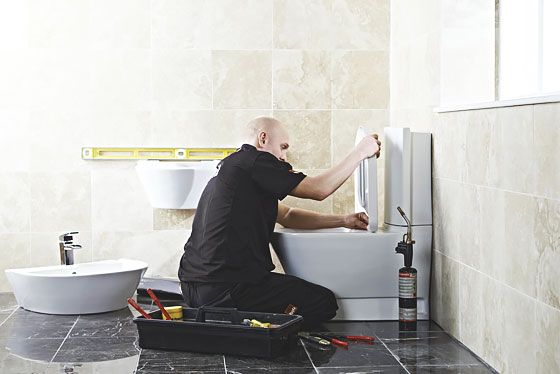 The Bathroom installation guide to completely refurbish and renovate your bathroom
You were having fun searching for your ideal bathroom suits and spent days browsing through hundreds of designer bathroom photos, finally, you are ready to buy your bathroom suite and start your long-awaited project.
Finding a professional bathroom installation company in North London to fit your bathroom is the first task on your list. It's essential you hire an experienced team of tradesmen to professionally complete your bathroom installation, you can reach out to Fit and Renovate team of skilled London bathroom fitters, they provide Free no-obligation quote
The bathroom refurbishment and installation process guide
Bathroom installation is a long process that involves many tradesmen including plumbers, tilers, plasterers and electricians, depends on the types of projects you are planning, you may need all of the above to achieve that exciting dream bathroom.
From plumbing to electrical works, a trusty professional bathroom fitter will be able to get your room looking its best. The cost of installing and refurbishment your bathroom depends on the services you require and the time it takes to fit your bathroom units and accessories.
Let's start first by explaining the bathroom installation process to know what are the tasks required to achieve by your bathroom fitter.
1-Removing the old bathroom suite and fixtures:
If you have decided to go for a complete bathroom refurbishment, your bathroom fitter will most luckily start by removing the old fittings and fixtures, that will include removing old toilet, bath, shower and hand basin
Once that done, stripping the walls is the next big task, removing old tiles and examining the walls, removing old flooring and making sure the floors are in good condition for re-tiling or installing a new wood floor.

Top Tip: You can make money by selling old fittings that made of cooper or Standstill, keep the items you think are valuable and sell to local traders on online
2-Run new pipes
Your plumber next job will be to run new pipes to all locations if you are relocating some items such as moving the toilet to a new location, that could take a long time and add more to the refurbishment cost. Fitting a designer concealed shower also takes longer to fit and chase the pipes in the walls.

To Tip: Make sure you consult with your bathroom fitter before ordering your bathroom suite, shower enclosure or bath mixers to make sure they suitable for your room.
3- Tiling  and Flooring
Once all walls are floor is prepared, your tiler will start by tiling the walls, at this stage he may install the bath to make sure the tiles fit nicely above it. Tiling the floor can be then done safely and leaving it to dry before starting the next installation stage

Top Tip: make sure you do not wet or walk on the new tiled floor for at least 24 hours until its completely dry
4- Fit it All
This is the when all comes together and your dream bathroom final become reality, your installers will do what is called a second fit, where they fit and connect all units, bath, shower enclosure, hand basin or shower mixer.
Fitting your choice of bathroom accessories comes next including installing mirrors, cosmetic cabinet, towel holder and toilet roll holder

Top Tip: Make sure your keep bathroom suite and mixers guarantee documents, especially shower valves as this may come handy one day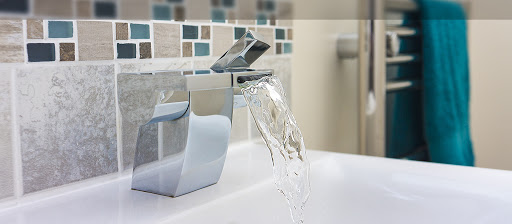 Conclusion:
The creating of stylish and modern bathroom required the talent of many skills and trades. The bathroom installation can be long and costly depends on your choice of fittings and accessories, make sure you understand the process and work with your bathroom installation company to help you achieve the desired results.
Whether you're working on a budget or looking for a new designer bathroom installed, there are plenty of options, Fit and Renovate team of skilled North London Bathroom fitters will transform your bathroom. Contact our team today for a free no-obligation quote