Bathroom Fitters and Installers
Bathroom Installation, Plumbing and Heating Services In London
Fit and Renovate provides excellent Bathroom Fitting and Installation Services in London, with a team of experienced Plumbers and tradesmen, we fit & install bathrooms, Washrooms, shower rooms, and en-suites from all brands including, Wicks, Ikea, Bath Store, Ikea and B&Q, from bespoke design to full luxury Bathroom renovations and repairs.
We can install new taps, shower mixers, walk showers, free-standing bath, wall basins and counseled mixers in your home or office, and complete bathroom refurbishments in residential and commercial properties throughout London.
Contact us today and get a FREE no-obligation Bathroom design and installation quote, we are always here to help and provide our expert advice.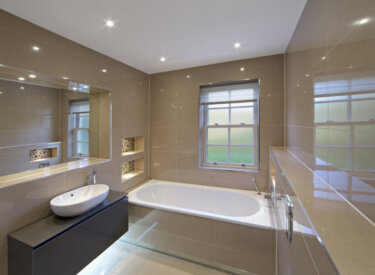 We Cover the Following Areas In London: Central London, North London, West London, North West London and South London.
Bathroom Fitting Service You Can Trust In London
Your new Bathroom will be fitted with an experienced London Bathroom fitter, we will take care of all the steps required from fitting to complete the installation.
Our prices are competitive, we only charge for the service you need, rest assured we can beat any Bathroom installation quote from any high street stores.
We will fit your Bath or shower room to an excellent standard following all building rules and regulations, our Bathroom installation also comes with workmanship guarantee for peace of mind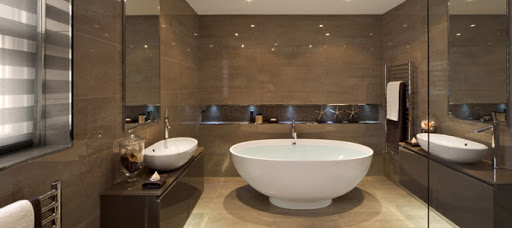 Full Bathroom Design, Installation and Renovations Services
Fit and Renovate London Team of Professional Bathroom Installers install all types of bathrooms, wet rooms, shower rooms and en-suites installations at properties throughout London in your homes, workplaces and offices.
Replacing bathroom furniture like-for-like
Installing new bathroom units to existing bathrooms
Complete bathroom refurbishment
Building new wet rooms and shower rooms
Installing new en-suites and cloakrooms
Retiling existing wet room or shower room
Replacing shower mixers 
Plumbing and Heating Services In London
We offer bathroom installation, renovation, refurbishment, wet room and shower room installation, tiling, plumbing and Heating We're bathroom renovation specialists, with over 10 years of experience, and we cover Central, North, West and South London.
Deal directly with the fitter!! It's always cheaper! You can save a hundred quid compared with big building or bathroom fitting companies.
Why choose us:  Professional and reliable service
Quality workmanship as a standard
Free estimates and quotes
Realistic start dates and completion dates
Complete bathroom repair and installation services
Affordable prices for full bathroom refurbishment
Bespoke bathroom installation service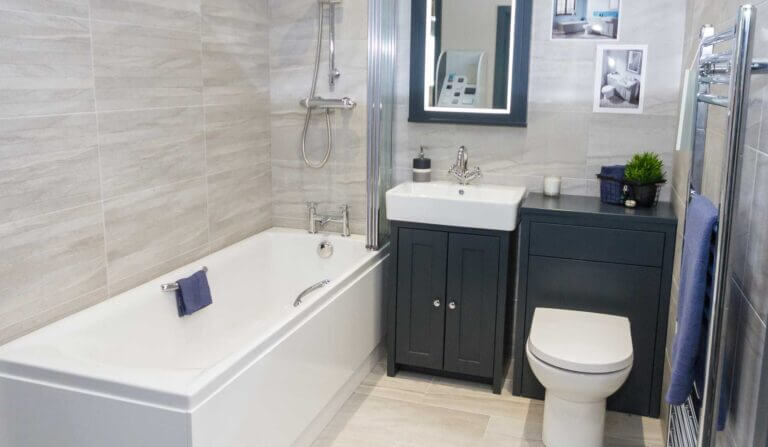 We Will Beat Any Bathroom Installation Quote
We are sure we can beat any written Bathroom Fitting quote from any high street store including Ikea, Wicks, Bath Store, B and Q and more..
Our team of skilled Plumbers will complete all aspects of Plumbing, repair and maintenance tasks including:
Fitting taps, sinks, toilets and showers
Installing new pumps and replacing broken ones
Fixing showers, taps and replacing cartridges
Locating and fixing leaks
Running pipework for washing machines and dishwaters
Installing water softeners and filters
Repairing toilet flush mechanisms
All types of shower system repairs and installations
Our Bathroom Survey team have years experience in Bathrooms layouts and designs, we will advise you on the best way to make sure you get the most of your room
Our aim is to make sure your new Bathroom in perfect fitted and functions as it should, once we complete all installation, we will give you 12 months workmanship guarantee for all our tradesman work.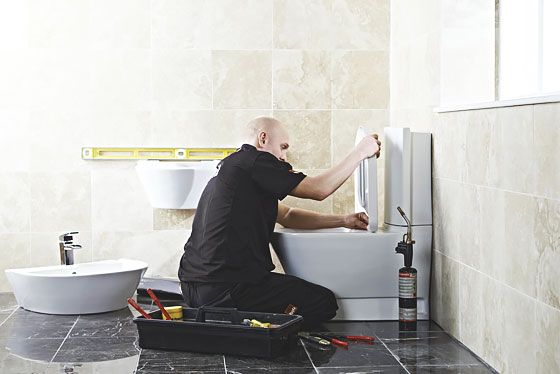 EC1A  EC1M  EC1N  EC1P  EC1R  EC1V  EC1Y : Barbican, Clerkenwell, Finsbury
EC2A  EC2M  EC2N  EC2P  EC2R  EC2V  EC2Y : Moorgate, Liverpool Street
EC3A  EC3M  EC3N  EC3P  EC3R  EC3V : Aldgate, Monument, Tower Hill
EC4A  EC4M  EC4N  EC4P  EC4R  EC4V  EC4Y : Fleet Street, St Paul's
Do You Need a Bathroom Fitted In London?
We are here to help, contact our experienced Bathroom fitters for all plumbing and Heating tasks from replacing your old bath, mixer shower to total bathroom refurbishments and wet room installation, we can do it all. You can really on us to give excellent service and very competitive prices.
We Cover the Following Areas In London: Central London, North London, West London, North West London and South London.
Free Fixed Price quote for all Bathroom installations and repairs in Central London
Just complete our online form following this link or call our friendly Bathroom fitters team to book a free no-obligation quote
Click for FREE Bathroom Installation Quote 
one of our tradesmen will visit your home or workplace to survey the project and give you the best prices
All Bathroom fitting comes with workmanship guarantee 
Home Renovations Services In London
Fit and Renovate provide full home renovations and refurbishments services in London and nearby areas, our skilled and experienced tradesmen have years of experience in all tasks and projects including Plastering and Skimming, Painting & Decoration, Plumbing, Heating, Boiler installation, Electrical installation, Rewiring, kitchen fitting, bathroom installation and tiling