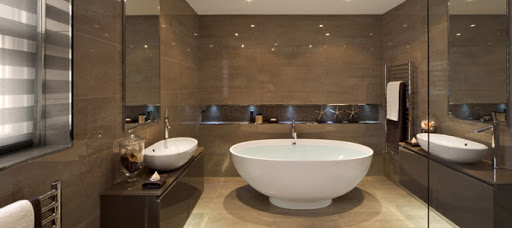 5 mistakes you must avoid when refurbishing your Bathroom
Your bathroom is your place relax and re-energise whether you are taking refreshing a morning shower or evening wind-down bath, we all need that place of sanctuary to recharge or batteries and get ready for whatever comes next.  
Top Tip: Get professional Advice:  Consulate with a professional London Bathroom Installation company to create your dream bathroom, they will help you avoid a lot of the mistakes and reduce your cost.
The task of refurbishing and  redesigning your bathroom is exciting but also can be daunting, the refurbishment will require you to consider my elements form building and utilities to design and practicality, to avoid making costly mistakes, you must research every step and get professional advice from a bathroom installation company or a trusted London bathroom fitters
Tradesmen Advise
Bathroom Renovation top tips
When creating a new bathroom, your starting point must be knowing the size of the room and the plumbing connected throughout, the type of toilet waste installed, where you main hot and cold water comes from and what is running under the floor
Start by measuring the room taking into account all the main plumbing and waste areas, measure accurately as this will help you when you starting design and also buy the new suites and accessories.
You need to consider some basic principles to make sure your new design can be realised, one of the main mistakes homeowners do when designing their bathroom is to move the toilet to a new location without considering if it's possible to do so.
Changing the location of your toilet is a long process and can be costly depends on your new location and your property layout. You must get advice from your bathroom installation company or your local plumber beforehand to make sure it's possible
Read our blog to find out more about the full process of bathroom renovation 
Modern bathroom suites and accessories come in many styles and shapes, when it comes to showers we all enjoy a nice strong shower and hate weak showers, the ability to have this continuous flow of water depends very much on your water pressure and boiler.
Water pressure is a measure of the force that carries your water through the pipes. The pressure is measured in 'bars' – with one bar corresponding to the amount of force needed to raise the water 10 meters.
The boiler and the water system installed I your property will determine how much pressure available for the shower mixer to work to its full capacity, pressure from a Combi boiler will usually give you a decent flow in your shower, in gravity-fed systems the water is supplied from a cold tank, usually located in your loft or a warming cupboard in your flat, you must check the shower mixer specification to make sure you have enough pressure to run your shower.
We all mistakes but when buying expensive bathroom suite you must make sure you know the measurement and shape of the space you're trying to use, not every 170 cm bathtub can fit, some bathtubs come with an overall shape that may not fit in your desired location or it will not reach the current plumbing outlets.
Use the very useful old fashioned advise, measure twice and buy once, simple
Staying safe is the most important advice we can offer you, only buy items that suitable for bathrooms and wet areas, the spotlights you have fitted in your living room most luckily not suitable of bathroom us.
Always follow the manufacturer advice and check with your bathroom fitters before buying any electrical or lightings accessories for the bathroom.
Conclusions:

Following some simple rules and getting advice can save your time and money when refurbishing your bathroom, make sure you understand the current plumbing and consulate your London bathroom installation contractor before purchasing any bathroom suites or accessories to make sure it can be fitted in your bathroom.